Are You thinking of Cashing In your UK Pension, You can not just '' Cash in your pension '' but we can help you gain full access to your pension fund. Please continue to read below.


To Cash In a USA Pension, please click the following link : Cash In USA Pension

HOW DOES IT WORK?
The pension scheme is available between the ages of 18 - 75. You need to find out what the transfer value of your pension scheme is, not the fund value. If the transfer value of your pension is more than £60,000 or more then UPENT or Umbrella Pension Trust can give you access to and control of up to 85% of the transfer value to you in a tax free wrapper for you to spend, invest or manage yourself.
The legal processes behind the Umbrella Pension Trust have been used in one form or another for more than 17 years and therefore are well tried and tested.

The implementation of The Umbrella Pension Trust is carried out by appropriately regulated, qualified and indemnified legal and taxation staff and Tax solicitors in London. You, the client is protected by the mandatory indemnity insurance, meaning that in the unlikely event something should go wrong, you are covered against loss.
If you are interested please contact us by filling in the form below or e-mail us info@the-qrops-specialist.com
Remember we do not have access to your pension fund either before, during or after the transfer. The Pension Regulator's warning does NOT apply to the Umbrella Pension Trust.
Privacy Policy
This privacy statement discloses the privacy practices for our Web sites. This Web site wants to demonstrate its commitment to your privacy. The information and contact information collected on this site will be used to contact the individual to provide them with the information they requested on the contact form. Should you wish to change or delete this information, please contact us. We will not sell, share, publish or rent this information to others.
* Up to 85% of the value of your pension fund

People need to cash in their pensions for all sorts of reasons but it is important that they understand that in doing so they are removing the benefits that a pension fund would otherwise provide in the future.
Besides The Umbrella Pension Trust our collaborating tax strategists are engaged in the protection of personally or corporately owned asset portfolios from capital gains and inheritance tax and in securing income streams from all forms of income taxation.
Disclamer
Every care is taken to ensure that the information on this site is accurate and up to date. However, we cannot accept any liability for error or omission with regards to the content of the site. We can not be held liable for any tax payable by the policy holder or otherwise now or in the future that may arise from a pension transfer, whether it be UK tax, or elsewhere. We operate websites dealing mainly with QROPS and pension transfers. The sole aim of this website is to offer the visitor information concerning QROPS and pension transfers and its content should not be seen as financial advice. Please note that we are an information only service and do not provide financial, tax or investment advice. The reader should not consider the information on this website as a solicitation in any respect to enter into any arrangement. The Qrops specialist act as an introducer of business to the specialist pension transfer companies and investment companies. It is very important for you to note that we are do not offer advice regarding any products. We simply make sure that you qualify and introduce you to the actual provider.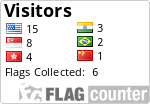 cash in my pension You can not cash in your pension but we can help you access your pension fund